Shooting
As a member of the Air Training Corps you will have the opportunity to go shooting using two different rifles described below.
The No. 8 .22 rifle

The No. 8 rifle is a bolt-action .22 calibre rifle. The rifle is single shot, meaning it needs to be reloaded after every shot. Typically, the rifle is used on 25 yard ranges, but it can also be used on 100m ranges after adjusting the rear-sight.
The L98-A1 rifle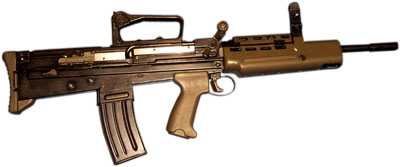 This rifle was first introduced back in 1989, and was the replacement for the SA80 rifle. The rifle fires standard 5.56mm NATO cartridges, which are loaded into the weapon using a magazine. The magazine on an L98 can hold up to 30 rounds, meaning cadets can fire numerous times without having to reload. This rifle is still manually cocked (similar to the No 8 .22 rifle), but the larger rounds make this rifle a lot noisier and more lively than the other rifle which the cadets fire.
Whilst being an optional activity, shooting is rewarding and is great for confidence building. Shooting is an activity in which it is easy to improve your skills, and there are plenty of competitions all year round for the cadets to test these skills.
In the air cadets there are plenty of opportunities for learning to fire a weapon safely. We use special weapons designed specifically for the cadets and we take safety and security very seriously because after all these are live rounds your firing with
As an air cadet you can work towards marksmanship badges. Below is a list of the badges with a brief description.
Squadron marksman

The Squadron marksman qualification is the lowest available to the cadets. To receive this badge and qualification, cadets must achieve 4 five-round groupings of 1 inch or less on a 25m range.

Wing marksman

The Wing marksman requires the cadets to master 3 different types of shooting. These include rapid, where cadets must fire 5 rounds as quickly and as accurately as possible; snap, which involves firing only when the targets pop up; and groupings which is the same as mentioned above.

Regional marksman

To receive this qualification, cadets must complete the same tests as those outlined for Wing marksman, but with better accuracy and in less time. For Wing marksman a score of 27/35 (0.77) or above must be achieved, and for Regional marksman a score of 6/7 (0.86) or above must be achieved.

Corps marksman

Corps marksman is similar to both Wing and Regional marksman, but cadets must fire 10 rounds for each section, as opposed to 5 while remaining within the grouping size and time limits.

Cadet 100

This is the hardest to achieve, and is awarded to the best 100 cadets at the annual Bisley Cadet shoot. Awarded to Air, Sea and Army cadets. To receive this marksman you must be within the top 100 cadets in Britain!