Duke of Edinburgh Award

The Duke of Edinburgh's Award Scheme is a voluntary, non-competitive programme of practical, and adventurous activities for young people aged 14-25. To find out more about the award visit the Duke Of Edinburgh Web site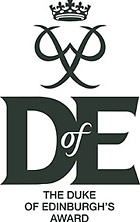 The Award programme consists of three levels, Bronze, Silver and Gold. Each have differing criteria for entry and the level of achievement necessary to complete each award. Cadets on the squadron have completed the award at all levels and have thoroughly enjoyed the experience as well as adding something new to their CV.
Each award is broken down into 4 sections (5 for Gold) which participants must complete successfully to receive their award. Many of the sections can be completed on the squadron simply by taking part in normal activities and helping others.
The sections must be undertaken for a certain amount of time; usually 3 months for Bronze, 6 for Silver and 12 for Gold. Expeditions are the one exception, with the length ranging from 2 days and 1 night to 4 days and 3 nights.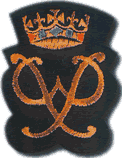 Volunteering
The volunteering section is all about helping others in the local community and making a difference to other people's lives. Cadets from 1557 squadron have completed this section by teaching and encouraging younger cadets, fund raising for charity, working with people with special needs and working with forestry regeneration projects.
Expeditions
The expedition section involves training for, planning and completing a journey. The length and difficulty of the journey depends on the level of the award. Cadets from 1557 squadron have completed 2 day expeditions on Anglesey and 3 day expeditions in Snowdonia.
If cadets wish to do so, they can complete the expedition on foot. Sailing, Horse riding and cycling are all valid forms of transport!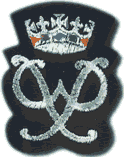 Skills
The skills section is all about demonstrating ability in almost any hobby, skill or interest. This can be done on the squadron through the study of aeronautics, and putting it into practice with flying and gliding provided by the air cadets.
Physical
The physical section means taking part in sport, dance or fitness. You can follow a specific sport or work on your fitness levels by following a program on the squadron. Cadets can complete this on the Squadron, as we regularly hold sports nights for fitness training and improvement.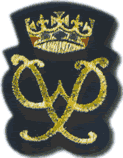 Residential (Gold Award only)
The residential project is a purposeful enterprise with young people not previously known to the participant. Cadets must spend a minimum of 5 days and 4 nights away from home, and show that they are able to cope and make friends. An example of this is a leadership course or an overseas camp.