22 November 2010
Top Cadets Complete Demanding Course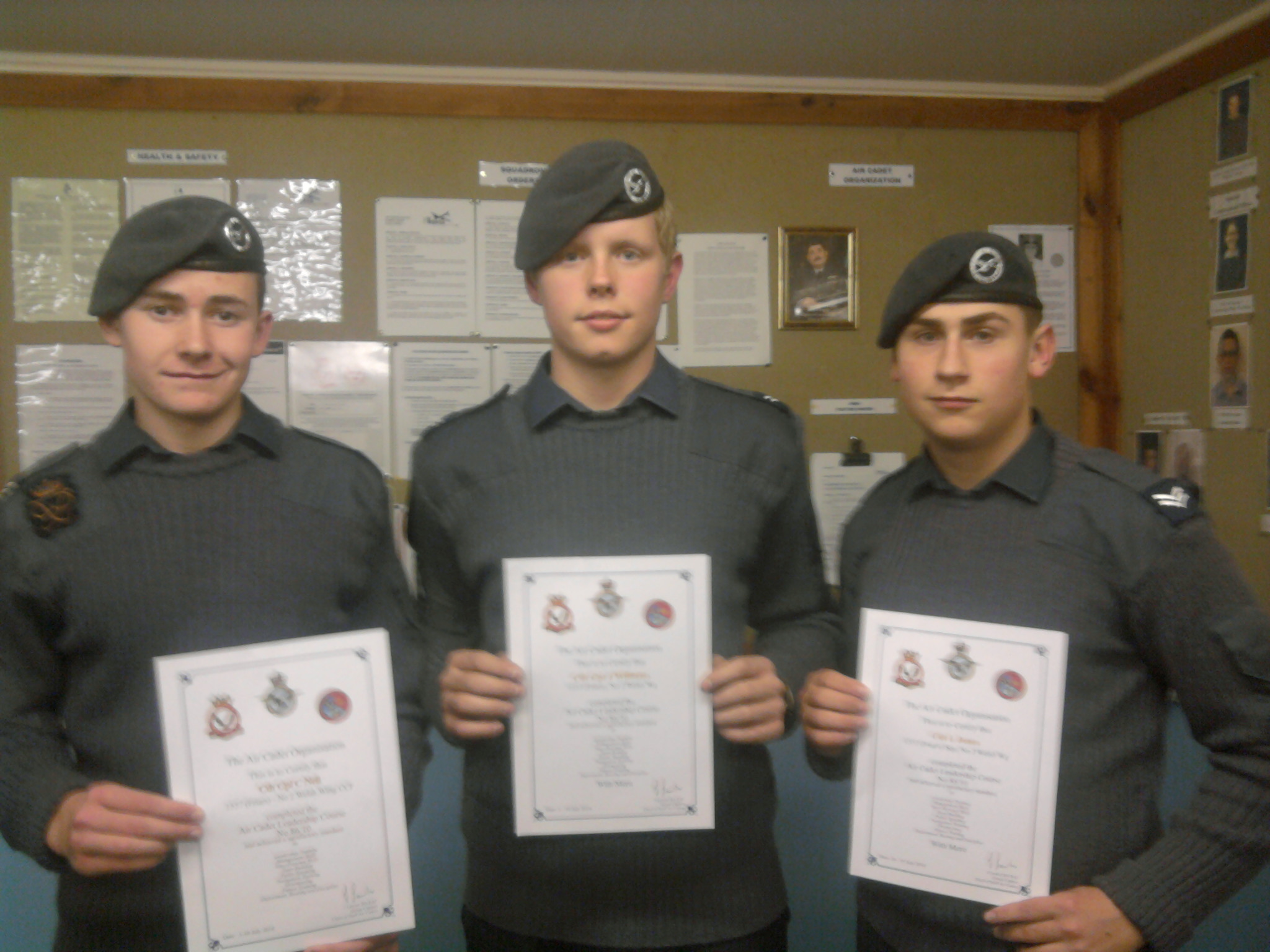 During the summer months Sgt Craig Neil(17), Cpl Jacob Williams (16) and Cpl Llyr Jones (17) attended the gruelling Air Cadet Leadership Course at RAF Cranwell to help improve their self confidence and leadership skills. All three cadets completed the course successfully, both Cpl Williams and Cpl Jones passing with Merit.
There are 4 courses run annually and approximately 1800 cadets apply for the 160 places available. The selection criteria is strict and cadets who apply must be capable of running 1½ miles in 11 minutes (males) or 12½ minutes (females). During the course cadets are taught all about the theory behind leadership and team working, and giving plenty of chances to practice their new skills. Each of the cadets who attended was put through his paces as a flight commander and given the opportunity to practice their leadership skills on the rest of their team.
Flt Lt Thomas, sqn CO, said 'This is an excellent course for cadets, they learn so much about themselves and others and it can really help improve self confidence, as proven by the recent promotion of both Sgt Neil and Cpl Jones with all three cadets taking on extra responsibilities since their return'.
Back to main page